Saving Point
Business Advisory and Consultancy
With our origins in expense reduction, Saving Point has evolved into a multi-faceted business advisory and consultancy firm. Our business has been built on delivering service of a high quality that provides immediate financial gain to our clients while giving them confidence that the highest levels of compliance are being adhered to. While our lines of business have changed over time, we have been providing excellent service to our clients since opening our doors in 2002.
With expert consultants on hand to guide you through our different services, we'll find the right solution for you.
Government Grants
Is your business dealing with new investments, or developing an innovative product or process? You may qualify for government funding to help you through the process. Take advantage of the grants and assistance programs by speaking with our experts!
Freight Advisory
Is your business regularly moving goods, either to or from Australia? Around the country or just locally?  It's important to regularly benchmark and audits your freight costs and services!
Custom Duty Advisory
Every Australian business, big or small, involved in the movement of goods between countries is exposed to international trade regulations and to various customs duties imposed on most imports.
Since our earliest days, we've represented companies across Australia, from start-ups, SMEs to large corporations
.
With the same approach and dedication at the core of every engagement we assured our clients that all areas of their business are being
efficiently
handled
.
Every day, since 2002, we've been devoting our work and minds to our clients. Achieving great successes and building lasting relationships.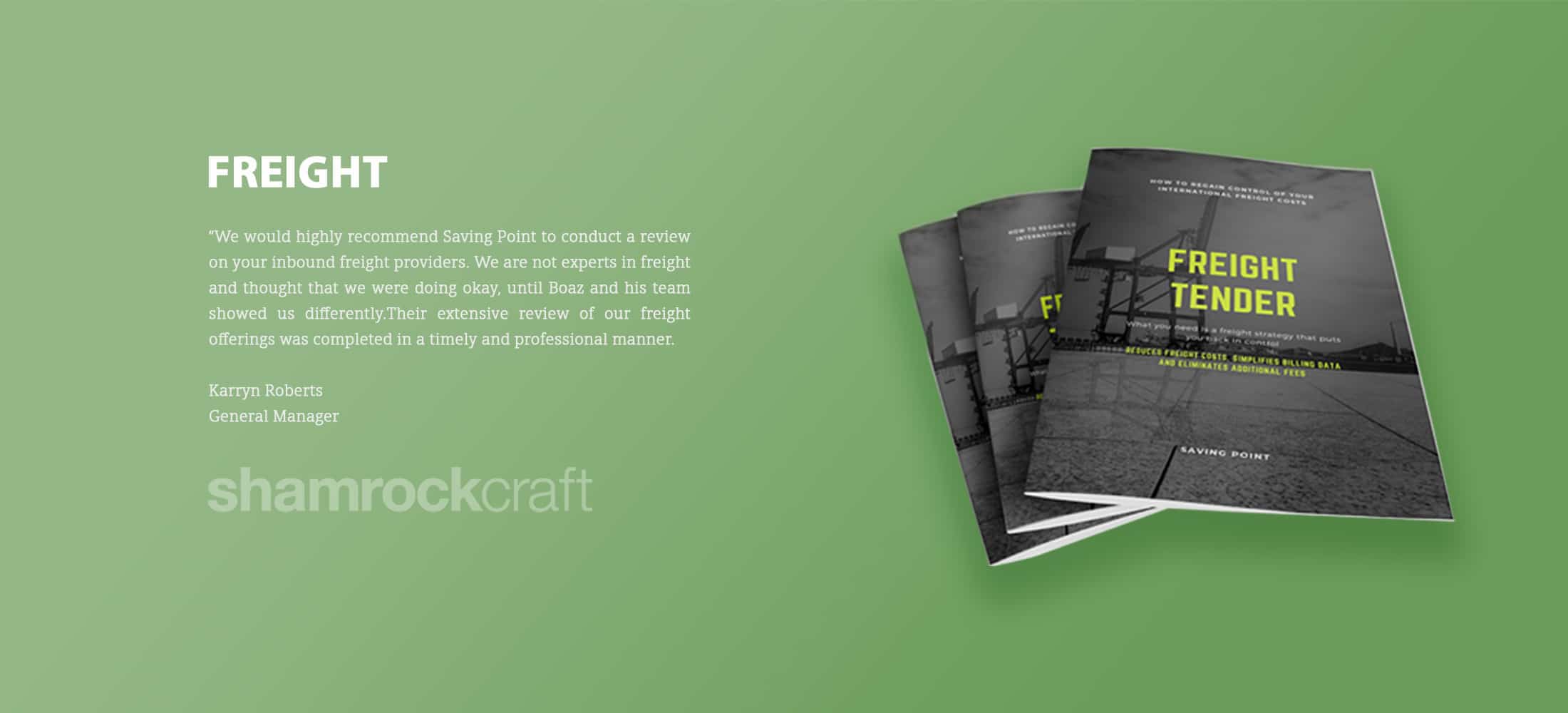 We are not experts in freight and thought that we were doing okay, until Boaz and his team showed us differently.Their extensive review of our freight offerings was completed in a timely and professional manner.
Karryn Roberts
General Manager, ShamrockCraft
"I thought it only appropriate to express my personal thanks to you and the Saving Point team for the final outcome of our recent audit of customs duty paid. My staff who were involved have assured me that your team acted very professionally at all times with no disruption to your activities.
During that time, Saving Point has guided and supported us through 4 successful Research and Development Tax Incentive applications and 3 successful Export Market Development Grant applications.
Bernard Czaplinski
Financial Controller, Investorist.
Our team includes Customs brokers, R&D tax agents, EMDG consultants and a variety of other skilled experts ready to take on your business needs and provide targeted advice as needed.
David Hill
Partner - Grants & Incentives
David has a passion for helping businesses succeed. Since he started working on what was then the R&D Tax Concession in 2005 he's been involved in hundreds of R&D claims. Over the years he has developed a detailed knowledge of the R&D Tax Incentive that has enabled him to help companies across all industry sectors. Read More
Boaz Shiponi
Managing Director
Founder and Managing Director of Saving Point.
 Previous
 experience as a Financial Director, combined with his software development skills gave Boaz a strong understanding of software, manufacturing and logistics sectors
. 
Boaz handles the development and implementation of the business strategy, operational management, financial analysis, business development, and commercial negotiations
. 
Read More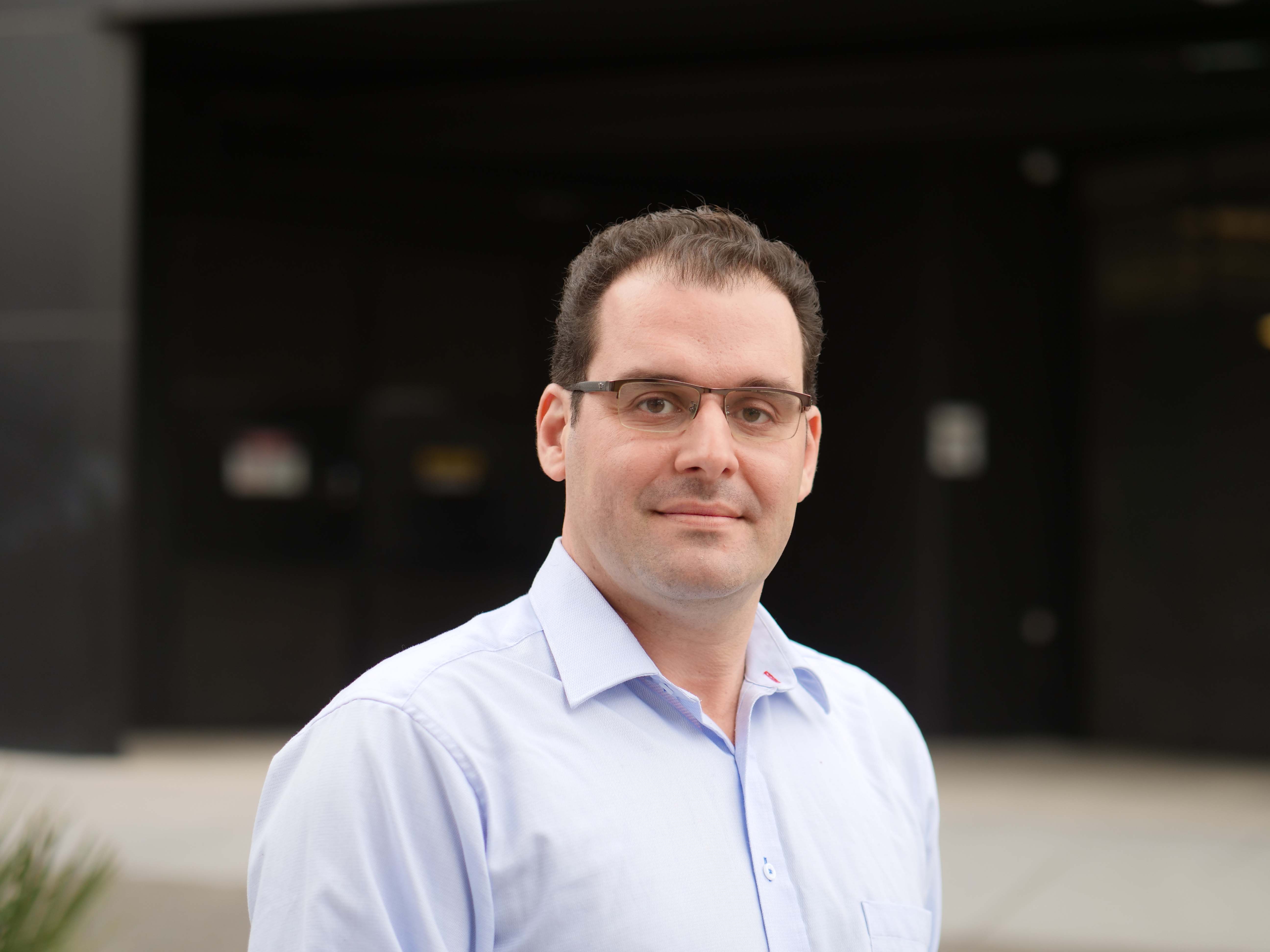 Russell Mogilevsky
Director
Russell works closely with start-ups, high growth, and mature businesses to help them attract government funding for their innovative and business growth activities.  His advisory work has attracted millions of dollars in funding to businesses in the information technology, engineering, natural resources, and manufacturing industries. Read More
Established in 2002, Saving Point is a business advisory and consultancy firm, based in metropolitan Melbourne. We provide professional services to start-ups, SMEs and large corporations throughout Australia.
Saving Point's main areas of specialisation are Customs Duty Advisory, Government Grants and Freight Advisory.
By outsourcing these time-consuming and often overlooked areas to us you can give yourself the opportunity to focus on what's important Your business.
Our team includes Customs brokers, R&D tax agents, EMDG QIP consultants and a variety of other skilled experts. We are ready to assist with your business needs and provide targeted advice.
ATO and AusIndustry R&D audit Over the last 18 months, the number of audits and reviews in relation to the R&D Tax Incentive has skyrocketed. With the extra scrutiny from the administering bodies, it has never been more important for R&D claimants to...
read more
Suite 15/8 Tuck Street
Moorabbin VIC 3189
Level 14, 333 Collins Street, Meblourne VIC 3000